WHOA WHAT THERE IS ANOTHER SECRET?
"I am weary of my life here, and wish, if I can, to find a new one. I go out into the world, dissevered from every link which binds me to the hateful past, to seek another home and another fortune. Forgive me if I have been fretful, capricious, changeable. You should forgive me, for you know why I have been so. You know the secret which is the key to my life."–Helen Talboys
So she already had a secret before she ever went out to be a teacher and governess? All right, Lady Audley, you have my attention again. You apparently have two secrets: bigamy and something else. Since I figured out the bigamy one in the second chapter, I'm hoping the second secret is slightly better concealed and more suspensefully revealed, but my hopes — I'll be honest — are not that high.
Also, damn, Robert's investigations indicate that Lady Audley has led quite the itinerant existence. She never stays in one place more than twenty seconds before she's off to someplace else.
Upon returning to Audley Court (by the way, I lived in Essex for a year*, which is where Audley Court is located, and it's fun for me to see all the place names. Chelmsford! I used to go see movies there! Colchester! My old stomping grounds!), Robert hears the heavenly strains of heavenly organ music from heaven. And who should be playing it but CLARA TALBOYS!
Robert's all, "What am I in the hands of this woman, who has my lost friend's face and the manner of Pallas Athene." Shut up, Robert.
I've spent a lot of this section imagining an alternate version of the story in which George actually has "taken it into his head to keep out of [Robert's] way for a few months," as Lady Audley suggests. Like, George doesn't want to be this guy?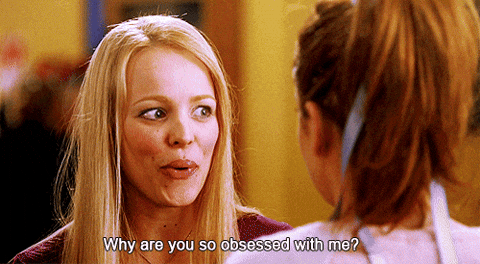 And he's trying to let Robert down easy? But instead of taking it like a man, Robert goes insane with this conspiracy idea that his uncle's pretty young wife murdered George, and he wanders about finding insane evidence to prove it. And he eventually kills Lady Audley even though she's innocent, and George comes back from Australia to gaze sadly at the graves of people he could have saved if he'd just been straight with Robert about being straight. That would be the, like, Golden Age Detective Story version, where any gay characters have to come to bad ends or go insane or both.
"When my friend, George Talboys, returned to England," Robert began, gravely, "the thought which was uppermost in his mind was the thought of his wife."

"Whom he had deserted," said my lady, quickly.
Again: REALLY GOOD POINT. I feel like Robert isn't paying enough attention to this important point, but let's not lose track of it ourselves.
Anyway, the section ends with Lady Audley trying to burn down Luke's inn with Luke and Robert inside (she's like, "Oh Phoebe! You don't want that unpleasant husband anyway!"), but then when she comes down from her bedroom in the hope of learning that Robert Audley has been burnt to a crisp,  who do you think awaits her in the entry hall? ROBERT AUDLEY. NOT DEAD YET. Cue dramatic music.
*Footnote for British people: Let me go ahead and preempt whatever joke you want to make right now about Essex girls being slags. I HAVE HEARD THEM ALL. And if you are too courteous to make those jokes, just know that I still know that you're thinking about Essex girls being slags. I can tell from your face. I always eventually say, "I know. Essex girls are slags, I know," and then you always look happy to be relieved of the responsibility of notifying me about regional stereotypes.