Happy Wednesday! It's May! And we're joined this week by special guest Ashley for Serial Box Book Club, a game about music reviews, and a discussion of Hari Kunzru's ghost thriller White Tears.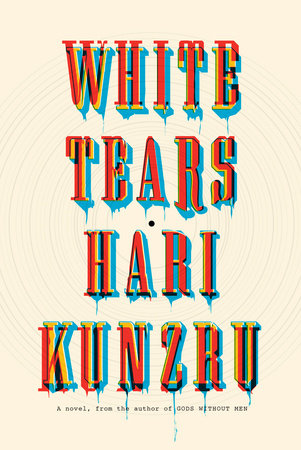 You can listen to the podcast in the embedded player below or download the file directly here to take with you on the go.
Audio clip: Adobe Flash Player (version 9 or above) is required to play this audio clip. Download the latest version here. You also need to have JavaScript enabled in your browser.
Here's the time signatures for each segment, if you want to skip around!
1:10 – What we're reading
6:33 – Did Whiskey Jenny like Fast 8?
7:31 – Did we all see the new Star Wars trailer?
9:03 – Serial Box Book Club
19:56 – GAME (real or fake Pitchfork reviews)
31:06 – White Tears, Hari Kunzru
46:48 – What We're Reading Next Time
In case you are wondering what tf we are talking about squid away, you may witness the terrible squid away move in this short video. But don't do it to Whiskey Jenny.
Get at me on Twitter, email the podcast, and friend me (Gin Jenny) and Whiskey Jenny on Goodreads, as well as Ashley. Or if you wish, you can find us on iTunes (and if you enjoy the podcast, give us a good rating! We appreciate it very very much).
Credits
Producer: Captain Hammer
Photo credit: The Illustrious Annalee
Theme song by: Jessie Barbour