Sorry this is so late! I somehow completely blanked on running final filters on our podcast last night, even though it was completely edited and ready to go, so it had to wait until this evening. HAPPY HOLIDAYS ANYWAY, and I hope that those of you who wrote to use via our Holiday Gift Guide can get a few ideas from amongst our many recommendations. You can listen using the embedded player below or download the file directly here to take with you on the go.
Audio clip: Adobe Flash Player (version 9 or above) is required to play this audio clip. Download the latest version here. You also need to have JavaScript enabled in your browser.
Our Own Personal Gift Guides
Gin Jenny: Eyeglasses chain from Leslie's Lanyards on Etsy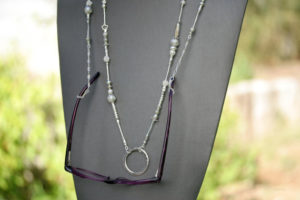 Whiskey Jenny: Litographs temporary tattoos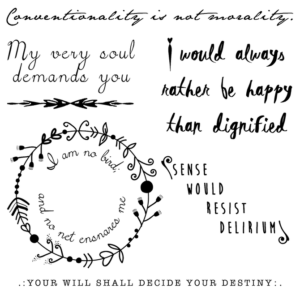 Gin Jenny: Black Sails on DVD (greatest show of our time)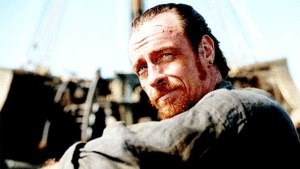 Whiskey Jenny: P. much anything from Out of Print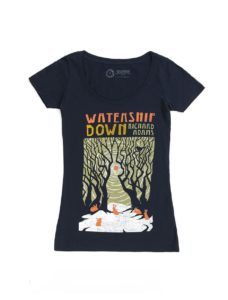 Gin Jenny: Milk Makeup Ubame mascara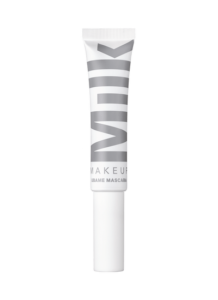 Whiskey Jenny: some kind of local CSA!
Gin Jenny: About: Blanks notebooks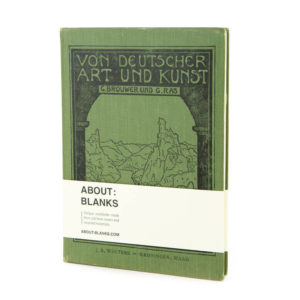 Whiskey Jenny: Adorable salt and pepper shakers like these boat ones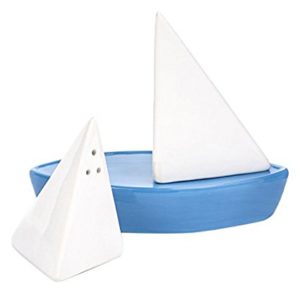 Gin Jenny: Emily Wilson's translation of The Odyssey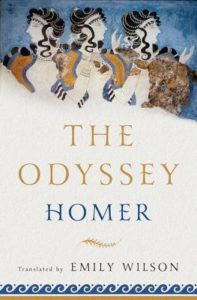 Whiskey Jenny: Tombow markers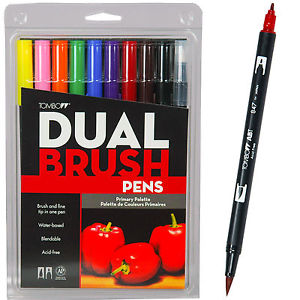 Holiday Gift Guide Recs
Claire's dad
In the Woods (first in Dublin Murder Squad series), by Tana French
Fearless Jones series by Walter Mosley
The Bat (first in Harry Hole series), by Jo Nesbo
Sea of Poppies (first in Ibis Trilogy), by Amitav Ghosh
Homegoing, Yaa Gyasi
Ellen's older daughter
The Daughter of Time, Josephine Tey
The Three Musketeers, Alexandre Dumas
Ray Bradbury short stories
The Moonstone, Wilkie Collins
Ellen's younger daughter
Mars Evacuees, Sophia MacDougall
Dealing with Dragons, Patricia C. Wrede
Greenglass House, Kate Milford
Danny the Champion of the World, Roald Dahl
Cinder, Marissa Meyer
Ellen herself!
Station Eleven, Emily St. John Mandel
Six Wakes, Mur Lafferty
The Passage, Justin Cronin
Sorcery and Cecelia, Caroline Stevermer and Patricia Wrede
Glynis's husband
A Long Way to a Small Angry Planet, Becky Chambers
"Fandom for Robots," A GIFT BUT NOT THE KIND YOU CAN WRAP by Vina Jie-Min Prasad
The Art of Fielding, Chad Harbach
Station Eleven, Emily St. John Mandel
The Goldfinch, Donna Tartt
Chelsea!
Karen Memory, Elizabeth Bear
You're Welcome, Universe, Whitney Gardner
The Inexplicable Logic of My Life, Benjamin Alire Sáenz
Sunbolt and Memories of Ash Intisar Khanani
A Hundred Thousand Worlds by Bob Proehl
Caroline's mum
The Beekeeper's Apprentice (first of the Mary Russell mysteries), Laurie King
Lost Among the Living, Simone St. James
Crocodile on the Sandbank (first of the Amelia Peabody series), Elizabeth Peters
The Strangler Vine, M.J. Carter
The Shape of Water, Andrea Camilleri
The Spy Who Came In From The Cold, John le Carré
Erica's partner's mother
Fingersmith, Sarah Waters
Life After Life, Kate Atkinson
The Time Traveler's Wife, Audrey Niffenegger
Major Pettigrew's Last Stand, Helen Simonson
Vanessa and Her Sister, Priya Parmar
Get at me on Twitter, email the podcast, and friend me (Gin Jenny) and Whiskey Jenny on Goodreads. Or if you wish, you can find us on iTunes (and if you enjoy the podcast, give us a good rating! We appreciate it very very much).
Credits
Producer: Captain Hammer
Photo credit: The Illustrious Annalee
Theme song by: Jessie Barbour