It's a book preview podcast! We're talking about the books we're excited to read in Spring 2018 — slightly belatedly, because I had a medical incident — and reviewing Mohsin Hamid's book Exit West, which gave us a lot to think and talk about.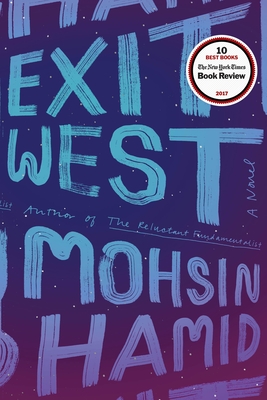 You can listen to the podcast using the embedded player below, or download the file directly to take with you on the go!
Here are the time signatures if you want to skip around.
1:44 – What we're reading
5:26 – Polar explorer update #1
6:21 – Polar explorer update #2
8:41 – Update on our fall 2017 book preview
14:16– Spring 2018 Book Preview
26:17 – Exit West, Mohsin Hamid
41:55 – Our first Hatening read
Learn more about teenage explorer Jade Hameister here. You can watch Ernest Shackleton Loves Me at Broadway HD if you are curious!
Get at me on Twitter, email the podcast, and friend me (Gin Jenny) and Whiskey Jenny on Goodreads. Or if you wish, you can find us on iTunes (and if you enjoy the podcast, give us a good rating! We appreciate it very very much).
Credits
Producer: Captain Hammer
Photo credit: The Illustrious Annalee
Theme song by: Jessie Barbour
Transcript is coming soon and will be available under the jump.
TRANSCRIPT