Well, 2017 was awful. And Trump's still going to be president in 2018, so my hopes for the upcoming year are not that high. On the other hand, I've reached a sort of equilibrium with the family members who dumped me, so I won't have to relitigate that whole mess in the upcoming year (said Jenny optimistically). And I've seen so much bravery and ferocity from people I know: Y'all stay inspiring me.
With that said, I had a pretty terrific reading year in 2017. I encountered some new instant favorites, books I loved so much I shoved them at everyone I knew and immediately requested them for birthday or Christmas. I love books and I love reading and I love y'all, so thanks all the way around for being great.
Monstress, by Marjorie Liu and Sana Takeda
Never shall I give up my fondness for monster girls. Monstress is a weird and wonderful comic about a girl with special powers who finds herself at war with the whole world. The art is unfathomably lovely.
Iron Cast, Destiny Soria
Two best friends create magical illusions at an illegal night club in Boston, just before Prohibition begins. Iron Cast features found family to the max, including a best-friendship that's more central to the characters than their romances (which is rare as hell), and some genuinely cool magic. If you're a reader on the hunt for more one-and-dones in YA, Iron Cast is for you.
Borderline and Phantom Pains, Mishell Baker
I haven't read much urban fantasy, but Borderline made me want to change that. Mishell Baker's borderline protagonist is a double amputee and survivor of a suicide attempt, recruited to work for a mysterious organization called the Arcadia Project. Creepy fairies abound (my fave), plus lots of details about the nitty-gritty of cognitive therapy for BPD.
The Woman Next Door, Yewande Omotoso
Contrary to popular belief, I do not like books solely based on their having French flaps. But French flaps help. The Woman Next Door is a lovely, quiet exploration of the aftermath of apartheid in South Africa: the story of two women whose enmity softens into something that is not quite friendship but no longer exactly hostility. It's also a story about complicity in oppression that doesn't insist upon redemption. I loved it.
Testosterone Rex, Cordelia Fine
I mean, obviously. Cordelia Fine remains brilliant, and she is so good at making complicated science accessible to a layperson. My big complaint with Testosterone Rex is that it doesn't talk about non-cis people hardly at all. However, it makes many brilliant arguments about the role hormones like testosterone play in gender and gendered behavior. Read it, and read Delusions of Gender.
White Tears, Hari Kunzru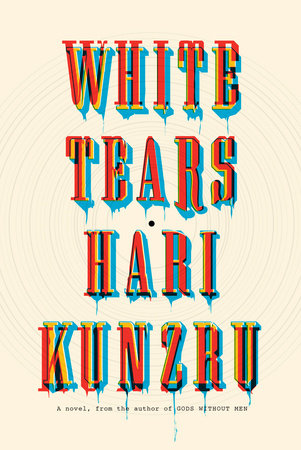 I said it when I read it, and I'll say it again now: What the entire fuck. White Tears is a story about white appropriation of black culture, but it's also a terrifying ghost story and a wild wild ride. It has one of the scariest endings I've ever encountered in a book. It's brilliant and bananas. Get on it.
Amberlough, Lara Elena Donnolly
Amberlough is a secondary world fantasy (without any magic) about the performers in a cabaret confronting the rise of fascism in their country. If you can't face that sort of a thing during the Trump presidency, it's absolutely fair play. But if you are up to it, Amberlough is a strange and lovely book, a fantasy novel for lovers of the darkest bits of Cabaret.
Thorn, Intisar Khanani
One of the truly lovely things that happened this year was Intisar Khanani's book deal with HarperTeen. Soon you'll be able to get Thorn in a shiny new edition, and you should. It's a retelling of the fairy tale "The Goose Girl," a story that's sad but hopeful, a story about good people trying their best. Intisar Khanani remains one of my favorite fantasy writers currently working.
Ninefox Gambit and Raven Stratagem, by Yoon Ha Lee
I admit that I was fearful of reading Ninefox Gambit, which I'd heard was a particularly dense bit of science fiction. But I'm so glad I pressed onward with it. Ninefox Gambit might be my actual favorite book of the year; I liked it so much that I ran straight out to the library to get Raven Stratagem. It's about an imperfectly loyal soldier who has to share a brain with a famously brilliant, famously murderous general from the past. I loved it so much. I want you to love it, too.
Song of the Current, Sarah Tolcser
Such an excellent YA adventure novel. Caro takes to the river with a crateful of mystery cargo in the hopes that she can save her father from prison. But when the cargo turns out to be a boy — a snooty-as-hell boy, but good in a fight — she finds herself enmeshed in more plotting and violence than she'd bargained for. And look at that cover!
Starfish, Akemi Dawn Bowman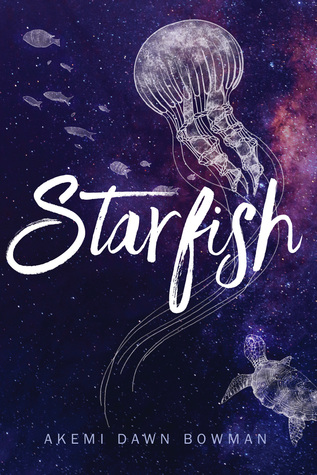 In YA as in adult fiction, I tend to gravitate more towards SFF stories. But Starfish won me over. It deals with sexual and emotional abuse in families in a way that I've encountered virtually never, and it's exceptionally honest about the impact of growing up with an abusive parent. I loved Starfish, even more so because the author was able to take critique of some of the language in her book, and make a change for future editions.
Jane, Unlimited, Kristin Cashore
If you'd asked me what I expected as a follow-up to Kristin Cashore's Graceling series, the last thing I'd have said would have been "Rebecca as a choose-your-own adventure, by way of Diana Wynne Jones." But that's what I got: Five separate stories in five separate genres, each most wonderfully stranger than the last.
I wish you strength in the New Year, and all the glorious books you can gobble up. What were some of your 2017 faves?