Here's what happened in January: I had to wear this neck brace that made it impossible to ever sit comfortably. In part because of this, I was very, very cranky in the month of January.1 Every time I thought about going out and doing something, I'd be like "ugh I'm too cranky for that so instead I will stay home and read and that will cheer me up." But because it was impossible to sit comfortably, staying home and reading did not cheer me up. But because I am very stupid, I did not figure this out until I had already been through this cycle many, many times.
What I'm saying is that I read a lot of books in January. Some were YA.2 Here's a round-up of those.
Beasts Made of Night, Tochi Onyebuchi
An excellent cover for an excellent book! Beasts Made of Night takes us to the city of Kos, where mages can call forth the spirits of sins from the sinners. Aki like Taj come forward to eat the sin-beasts that result, though eating sins marks their skin with tattoos and eventually drives them mad. I loved this fictional Nigerian city and the scrappy street kids that occupied it, and Onyebuchi drops plenty of hints about the magic the wider world contains. I'll very much look forward to the sequel.
Burn Baby Burn, Meg Medina
I've been meaning to read a book by Meg Medina for untold ages, and at last I have done so! Burn Baby Burn takes place in Brooklyn in 1977, when the city is terrorized by the Son of Sam and our protagonist, Nora, is terrorized by the increasing violence and unpredictability of her older brother. Medina evokes the heat and danger of this time in New York, and I was glad to see a depiction of a type of family violence that rarely comes up in fiction.
Everless, Sara Holland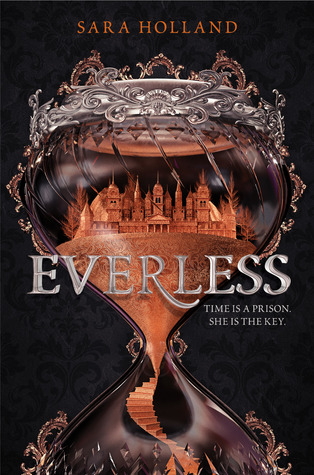 I loved the premise of Everless but thought it lost something in the execution. In Jules Ember's world, time is literally money: Days and months and years are extracted from the poor and, by and large, given to the rich. When she goes to work at the Everless estate, Jules expects to gain some time to put away and maybe to solve the secrets her father has always kept from her. Holland maybe has a few too many balls in the air in her debut novel, such that the plot twist towards the end feels more confusing than shocking.
Wild Beauty, Anna-Marie McLemore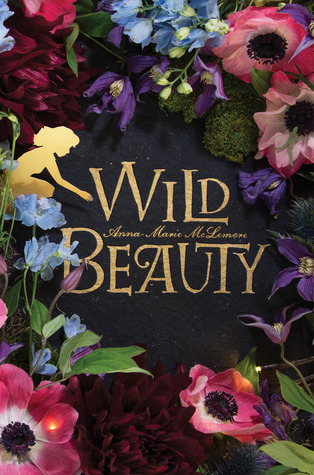 And Anna-Marie McLemore continues to make me revisit my dislike of magic realism. Wild Beauty is the story of the Nomeolvides women, five in each generation, who tend the grounds at La Pradera and whose love is a curse. When the Nomeolvides girls admit to each other that they have all fallen in love with the wealthy Bay Briar, they make sacrifices to La Pradera to keep it from taking her from them. The next day, a boy called Fel appears in their garden, with no memory of who he is or how he got there.
McLemore's writing is as lush and dreamy as it was in When the Moon Was Ours, and she continues to write queer romance stories (and straight ones) that make my heart sing with their respectfulness and loveliness. She's quickly become a must-read author for me.
Here We Are Now, Jasmine Warga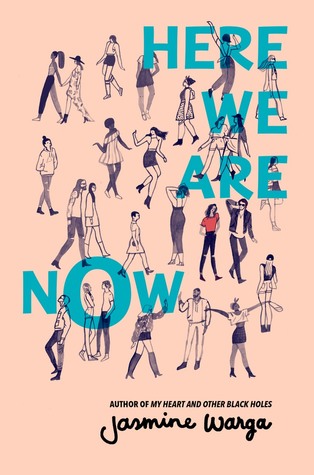 This was recommended by one of the authors in my December YA Agenda column, and I was delighted to check it out and discover this new author. Tal has long suspected that famous musician Julian Oliver is her father (the father her mother won't talk about), but that doesn't mean she's prepared for him to show up at her door. She goes with him to see her grandfather in hospital before he dies, and in the process she and Julian learn about each other and themselves.
As always with secret-baby stories, Here We Are Now doesn't quite manage to get me to buy Tal's mother's reasons for concealing her existence from Julian. She still just seemed like an immoral jerk. Apart from that, though, Warga gets at a lot of real truths about emotions, family, friendship, and the human experience. It was also terrific to see a protagonist who's culturally Muslim but (mostly) doesn't practice.
Turtles All the Way Down, John Green
Actually I finished this in February, but close enough. In the five years since John Green has published a book, I had a lot of time to get annoyed with the narrative of John Green, Savior of Young Adult Fiction, but no new John Green books to read. Turns out, he's a pretty good writer. I sort of forgot! Turtles All the Way Down features a treasure of a best friend character, plenty of snappy dialogue, a heartbreaking depiction of OCD, and an actually genuinely good and effective therapist. Good stuff!
So that's my January in YA! Did you read any good YA this past month? Anything I shouldn't miss?
Narrator: She was still extremely cranky in the month of February. ↩
There is also this thing where if I start a YA book on a given day, I have to finish it on that day because most YA books are long enough for one day's worth of bus rides too and from work, but not long enough for two. So when I get home and my YA book is two-thirds finished, I have to either read the whole rest of it real quick or bring two books on the bus the following day, which is inefficient. ↩