A note: I read the first edition of Becoming Evil, published in 2002, because that's the edition my library had a copy of. Waller did publish a second edition in 2007, which may contain a more robust defense of evolutionary psychology and some refinements to his model.
So one of my things for the upcoming year (two years, four years) is that I want to learn more about the historical, social, and scientific contexts for some of the things I'm afraid will happen under President Trump. One thing that scares me is the heightening of racist speech against Muslims and immigrants. More and more in recent years, America has been rhetorically isolating certain groups, and this worried me badly even before a president got elected on the strength of that type of rhetoric. Laws that target Muslims have been in place since 9/11, and the election of President Trump will almost certainly lead to more open legal targeting of vulnerable groups. This is, to put it lightly, not a good path for us to walk down.
I checked out James Waller's Becoming Evil about a week after the election, as well as an enormous book all about genocide, because I guess I am not an optimist. We all want to believe the "never again" rhetoric; we want to believe that we're sufficiently enlightened that it couldn't happen here, but I have read enough books about genocide and its aftermath to know that it could absolutely happen anywhere.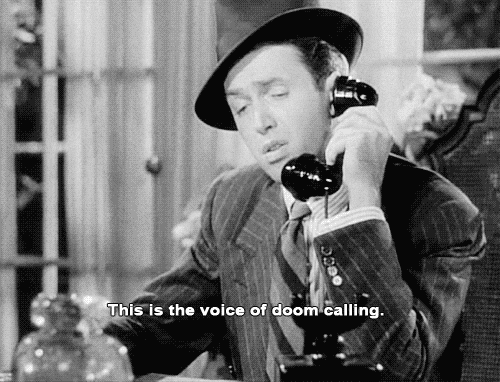 I KNOW THIS IS A VERY DOWNER POST. But, still important, so on we bloodily stagger. Becoming Evil posits a four-part model that explains why people do evil things.1 The first prong of the model depends on evolutionary psychology, a branch of science that makes me want to lie down on the floor for several hours because it is nigh untestable and I find that suspect.2 The idea is that we are prone to love "us" and be suspicious of "them" — which I do believe, based on the way even tiny infants respond in tests, but which I have yet to be convinced is due to How We Lived in Ancient Times. But however it may be with evolutionary psychology, the first prong of the model is, basically, suspicion of outsiders.3
The second prong of the model is personal characteristics that make a person more prone to Evil.4 Cultural belief systems that emphasize submission to authority and externalize the locus of control of one's life tend to produce people more inclined to accede to the commission of violence like genocide. Moral disengagement also makes genocide more likely — i.e., justifying one's behavior to oneself, giving euphemistic labels to the bad deeds one is doing, etc. And finally, of course, self-interest plays a role: Very often when genocide takes place, it's because the perpetrator group believes they will profit by the elimination of the victim group.
Y'all, I know this is a super heavy post. Let's all take a breather and have a look at this Pomeranian getting blow-dried.
Okay, that was a good Pomeranian, thank heavens, because this third element is the one that feels the most controllable and urgent to me. (You can see what you think.) The third prong of Waller's model is about the immediate social contexts in which we are asked to commit acts of violence and exclusion; he calls this "a culture of cruelty" and explores some ways that we're socialized gradually into such a culture. Reading the book as "how not to commit genocide 101," this prong of the model was the most useful to me. Here are two hot tips I gleaned:
Do not do small, harmless-seeming compliances. Waller talks about "escalating commitments," wherein we (humans) are more likely to commit resources to something "once [we] have been induced to go along with a small initial request." He describes it as a "mounting momentum of compliance" — once we have done the first thing, we want to believe that we're doing Right, so we get deeper and deeper in. Waller quotes psychologist John Darley as saying "the individual's morality follows rather than leads." Our brains are basically very bad at doing things we don't agree with, so if we start regularly doing an action like saying "Heil Hitler," our brains are like "oh yeah we must think Hitler is good, else why would we keep saying this thing?" Don't comply with the small things, and you inoculate yourself (to a degree) against compliance with the big things.
Related: Get better at not conforming not to peer pressure. I know this is so, so difficult. We are social animals and we want to fit in with the group. But this is a reason that people go along with mass murder: They never got good at resisting peer pressure, and they feel guilty "making" their peers do this unfun dirty work of, you know, literally killing people. Get good at it now while it's easy, and you're less likely later to agree to violence and repression against a target group.
The last prong of the model, of course, is inflicting "social death" upon the target population; i.e., making the "them" into the themiest "them" you possibly can manage. This includes rhetorical othering (see why I've been saying all along not to do that!) as well as physical separation (into, for instance, camps) and super-intense victim-blaming, which arises from our passionate desire to believe that the world is just and that if we ourselves do everything right, we and our loved ones will be safe and not get genocided.
The scary thing about this book5 is how quickly countries can move from the small things — the rhetoric, the ritual displays of national loyalty — to actual straight-up genocide. A robust democracy with lots of participation by its citizens is a strong line of defense against mass ethnic violence, so it is, again, incumbent upon us to be that. Defend our institutions, and participate early and often in our democracy, any way that you can.