Having read histories of Namibia and the DRC, I got nervous that I was being a size queen about this Africa reading project, and I decided that to avoid incurring such a criticism, I would next learn about a very tiny country. So I selected Lesotho, an eensy wee little country surrounded on all sides by South Africa, and I read Elizabeth Eldredge's 2007 book Power in Colonial Africa: Conflict and Discourse in Lesotho, 1870–1960.
I have anticipated your next question: Why is that country inside of another country? The answer (not contained in my book, which only deals with Lesotho history in the colonial years — but I learned it from the internet) is that there was an incredibly clever and gifted nineteenth-century leader called Moshoeshoe who made an independent nation out of a large group of Sotho speakers. When his nation was threatened by Boer settlers, he petitioned the British government to become a British protectorate, considering the British to be the lesser of two evils. The British granted this petition, and so the BaSotho chiefs were able to continue ruling the little country.
As soon as I learned about this I was like, "Damn, it was a mistake not to pick a book about Moshoeshoe, cause he sounds like a baller." But by that time I was already committed to this one, I'd added it my currently-reading list on Goodreads and everything, and plus, in the introduction, Elizabeth Eldredge said the words "medicine murder."
MEDICINE MURDER.
Then she was all "lol but let's worry about that nine chapters from now." And I respect the structure of an academic monograph too much to skip ahead, plus I enjoy delaying gratification, so I just had to wait and be patient, but I'm not going to do that to y'all. MEDICINE MURDER. We're doing it NOW.
So these were murders committed mostly by rival factions of the chief class seeking to gain power during the regency of 'Mantsebo, whose claim to the throne was contested by her deceased husband's brother. The murderers would take someone from the village, drug him, and cut pieces off him until he died. Like the nose piece. And the scalp piece. (It sounds horribly gruesome.)
Then they would burn the cut-off pieces of flesh and with the blood and it they'd make a paste, which they would then put in a medicine horn, and the paste was supposed to make you powerful and help you achieve the goals you wanted. And to make it extra creepy, the chiefs would enlist other villagers to help carry the victim from one place to the other, and then they'd be like "You are an accomplice to this now, and if you talk, you and your family will get the same thing."
Oh, this was in the 1940s by the way. Like, it was not that long ago. This happened in living memory. Queen Elizabeth met 'Mantsebo.
Your average MoSotho on the street was super freaked out by this, because the medicine murders as currently constituted were a new and disturbing twist on an old tradition of using the flesh of enemies killed in battle to make medicines that would give strength to your own warriors. In the 1940s wave of murders, the chiefs were committing them not against vanquished foes, but against their own people.
The British tried and hanged 'Mantsebo's brother-in-law and his accomplice, but did very little to curb 'Mantsebo herself, even though they were preeeetty sure she was also involved in the murders. This is from a letter from the British High Commissioner Evelyn Baring to his wife:
It was clear that the chiefs were organising these crimes and that the old girl is deeply involved. So I put on my smart blue uniform and went down to the first day of the Basutoland national council's session and I made them a terrific speech praising the work of the chiefs in every other respect but speaking frankly on ritual murder. Later I gave a further long lecture to the old girl and about fifteen of the leading chiefs.
Sounds like you really rose to the occasion. SO GLAD YOU WERE THERE TO HELP. (Evelyn is a girl's name.)
Okay. Now that I have told you the most disturbing Lesotho story I learned, I'm going to switch gears and say that while Eldredge's book isn't a comprehensive history of the nation, what there was of it made me really, really admire Lesotho. They were this tiny little protectorate with a few guns and some land, trying to maintain their independence with the Boers coming at them from one side and the British Crown/Cape Colony from the other, and given the truly shitty hand of cards they were holding, they managed to preserve an impressive degree of autonomy.
Like, here is an example (I know this post is getting long, but I'm just really into Lesotho right now cause this book was so goooood). In the late 1800s, when Lesotho was still being run by the Cape Colony, the colonial administrators were having problems with rebellions by indigenous groups in various areas in southern Africa, so they passed a thing called the Peace Preservation Act, whereby the British could demand that any tribal group surrender their guns if the British suspected them of intending to rebel.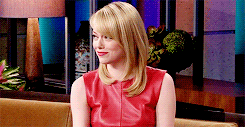 Sirs. Sirs. Nobody who is thinking of rebelling is going to surrender their guns, because that would be really stupid. One. Two, people who were not thinking of rebelling are going to start thinking about rebelling once you start stealing expensive property that also allows them to defend their families against the Boers. Three, even if some people do turn in their guns, everyone who likes you and might defend you in a conflict then has no guns. But everyone who hates you still does. Do you see? Do you see the corner you have painted yourself into?
Anyway, in addition to this ridiculous law, the Cape Colony also was telling the BaSotho about this nifty plan they had to sell a whole bunch of the BaSotho's land  to white farmers. Just cause. And the BaSotho stayed astoundingly chill and handled the situation with aplomb. The Paramount Chief, Letsie, gave the appearance of complying with the Cape Colony's order, while secretly supporting factions of BaSotho people (including his own brother and son) who refused the dictates of the law. He would like, agree to surrender his guns, and then his brother would steal the guns as they were on their way to the British, and Letsie would be like:
Or like, the Cape Colony people would say "Now, Letsie, you must go up to the hill fortress and get your brother and sons to surrender! Go with all your men!" So Letsie would take his men and go marching up to the hill fortress place, and then he would send letters back telling the Cape Colony all how his military maneuvers weren't working, and he was in fear for his life from these vigorous young soldiers, and he was just such an old weary man, and couldn't he please come back home. And the British would write letters to each other talking about how weak a chief Letsie was, and secretly Letsie and his brother and sons were apparently just all:
Everything did not go swimmingly, exactly, but the BaSotho came out of it with their guns and their land intact, and they also were able to successfully petition to become a colony of the British Crown directly, which meant they didn't have to work with those dopey idiots at the Cape Colony anymore.
Oo. Did you see that? Did you see that slam on colonial South Africa? What did colonial South Africa ever do to me? This is like that time I insulted Ghana for no reason. I don't even know anything about colonial South Africa. Like maybe they were ordinarily awesome at administration and this was a total outlier situation for them.
(Probably not.)
Anyway, Power in Colonial Africa was an excellent piece of history, and I'm in on Lesotho. Scholarly reviews suggest that Eldredge's theoretical framework might be flawed (don't care) but her research is really solid (yay). She has a new book out with University of Rochester Press about oral traditions of the kingdoms of Southeast Africa, which looks amazing and landmarky.
At the suggestion of etudesque, I have made a dedicated page for my Africa reading project. If interested, you may follow my progress there. As ever, feel free to make recommendations of what I should read next!