I love publisher catalogs, y'all. I can't describe how much I love them. It's because I judge books by their covers, and publishers' catalogs offer me the opportunity to do that on a grand scale. So here are a few of the books from 2015 for which I am excited, in no particular order.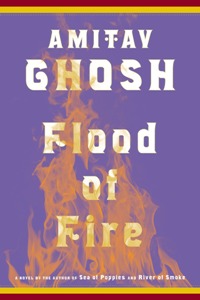 Flood of Fire, the last in Amitav Ghosh's wonderful Ibis trilogy, appears in August, and then I can at last set about getting matching copies of all three. Sea of Poppies was one of my favorite books of its year, and while River of Smoke was not what I expected the second book in the trilogy to be, it was still a really excellent read. I've revised my expectations that the trilogy will be classically trilogyish, and I think it will maximize my enjoyment of Flood of Fire.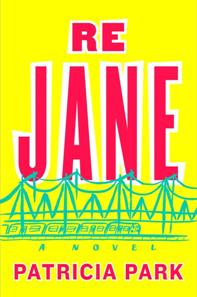 I choose to be optimistic about Re Jane, by Patricia Park, a modern-day retelling of Jane Eyre that comes out in May. I'm choosing optimism because so far there are no good retellings of Jane Eyre, and that situation needs to end. Let's see if Patricia Park can pull it off. The whole world's counting on you, Patricia Park! No pressure!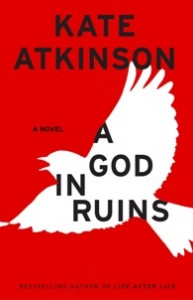 If you liked Kate Atkinson's Life after Life but felt it would have been improved by the addition of more Teddy, you are in glorious good luck. A God in Ruins, due out in May of next year, will be a companion story to Life after Life, starring Teddy Todd. Huzzah! As far as I can tell, nobody has said whether or not this book will take place in a world where Ursula shot Hitler (it's not a spoiler, she does it on the first page).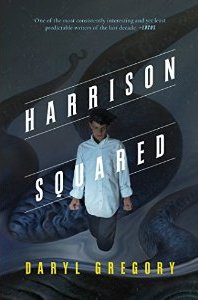 As I may have mentioned one or two times, Daryl Gregory is my favorite author discovery of 2014. Harrison Squared tells the backstory of the protagonist of We Are All Completely Fine, which is to say, the story of a boy hero in a world of monsters. This one's out in March from Tor.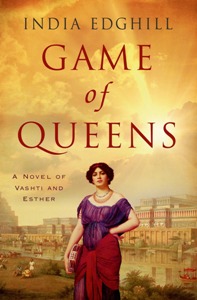 When I was a kid, I had this wonderful book about Esther (as in the Book of) called Behold Your Queen. I therefore offer no apologies for being childishly excited about Game of Queens, by India Edghill, a novel about Vashti and Esther that's slated to be released in August. Do I expect it to be awesome? Like, no. Not really. I expect it to be overwrought and to use the word "sex" as a euphemism for genitals, as many overwrought stories do. But if it did happen to turn out to be good, I would be elated.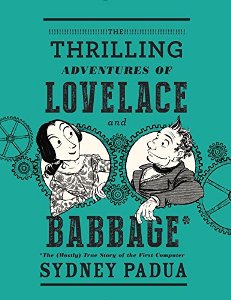 By contrast, I have only the highest hopes for The Thrilling Adventures of Lovelace and Babbage, a comic by Sydney Padua in which Ada Lovelace and Charles Babbage fight crime together. Apparently this has been a webcomic for ages, a fact that demonstrates a parlous lack of internet awareness by me. Anyway, in April I'll be able to read the whole thing for myself.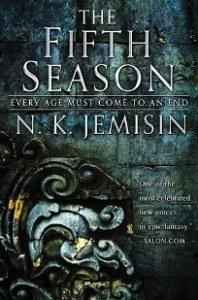 N. K. Jemisin, master worldbuilder and ferocious advocate for diversity in publishing, has a new book out in August from Orbit, called The Fifth Season. I need to do an NK Jemisin binge in early 2015. She has got several books out that I haven't read yet, because I've been saving them slash I have to be really in the mood before I'll read high fantasy. But her worldbuilding is just top-notch. Gotta get on that.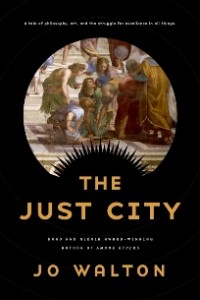 The Just City and The Philosopher Kings, by Jo Walton, are both coming out in 2015 (one in January, one in June), which feels like an embarrassment of riches. The premise of the world in which these two books are set is almost too bonkers to explain here, but suffice it to say that they feature Greek gods living among humans in an experimentally utopian city. Sounds great. Sounds like exactly what I never knew I was missing in my life.
I'm not mentioning the fourth Raven Cycle book because in my heart of hearts, I think it's going to get kicked back to 2016. Likewise I am not mentioning Zachary Mason's follow-up to the matchless The Lost Books of the Odyssey, because in my heart of hearts, I think it's going to be 2017 at the earliest. And the people on Goodreads who put 2015 as an expected publication date for Robin McKinley's Ebon are living on a prayer.